This cruise offers an amazing itinerary that visits 7 incredible countries. All the while you can relax in the knowledge that your every whim will be taken care of on board the luxury Azamara Quest ship. With all meals and alcoholic beverages included, you will be wined and dined for the duration of your cruise.
ITINERARY
Dubai, United Arab Emirates – 1 night at the 5* Hilton Dubai Jumeirah
Dubai, transfer will take you to the port
 Khor Al Fakkan, U.A.E.
 At Sea
 At Sea
 Mumbai (Bombay), India
 At Sea
 Cochin, India
 Colombo, Sri Lanka
 Hambantota, Sri Lanka
 At Sea
 At Sea
 At Sea
 Yangon (Rangoon), Myanmar – Overnight
 Yangon (Rangoon), Myanmar – Overnight
 Yangon (Rangoon), Myanmar
 At Sea
 Phuket, Thailand
 Georgetown, Penang, Malaysia
 Port Klang, Malaysia
 Singapore – transfer to the airport or extend your stay!
AWARD-WINNING ACCOMMODATIONS & AMENITIES.
Like her two sister ships, the sturdy Azamara Quest® is a mid-sized beauty with a deck plan well-suited to the needs of modern voyagers.
You'll never feel crowded in the comfortable social spaces of our bars, restaurants, lounges, Casino and Cabaret. Nor will you feel like a sardine jammed in around the pool, where our attentive staff is always ready to offer a complimentary bottled water, soft drink or fresh towel. Staterooms feature modern amenities, furnishings, and European linens. And one of the greatest features of this ship is the large number of staterooms with verandas.
There's nothing better than opening your door to the fresh sea air and views. Azamara's friendly ships are an altogether wonderful place to call your home away from home!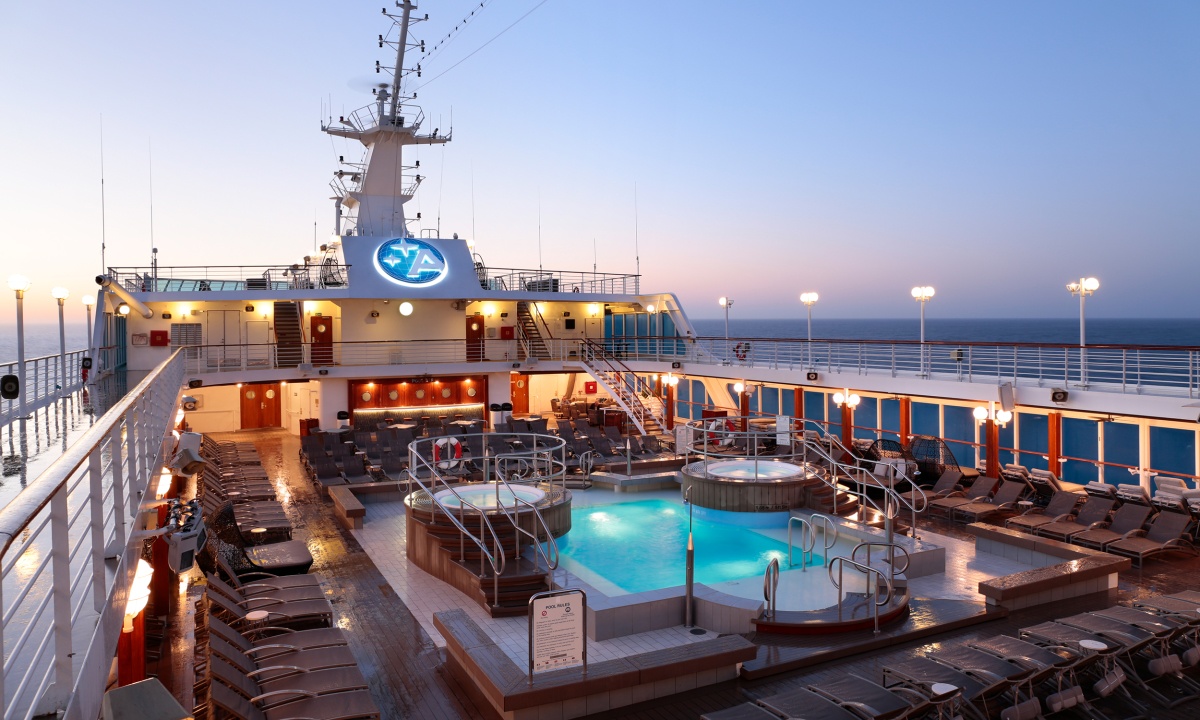 TASTE THE WORLD ON SHORE… AND ONBOARD.
At Azamara Club Cruises® we take you to remarkable destinations. We also give you more time to fall in love with them. It's what we call our Destination Immersion® experiences—and it's what happens when you can stay longer and experience more on our voyages. More time to get to know the local life and culture in every port. After all, isn't that what travel is all about?
But Destination Immersion® experiences don't just happen on shore. They happen onboard, too.What does that mean for dining onboard? We incorporate the flavors of a destination into our menus. What does that mean for you? A culinary experience that is exclusive. Personalized. And very local. It's time to get a real taste for travel.
Main Dining
Discover the world through dishes and flavors from the places we visit. Whether it's our Destination Immersion dinner buffet or the Destination Immersion cuisine on our dinner menu, give your dining a little local flavor and enjoy on shore tastes onboard! Of course, you will also enjoy a wide variety of nightly selections such as filet mignon with black truffle sauce. With its elegant yet lively dining and renewed décor, it's easy to see why this restaurant is a hands-down favorite, the culinary heart of our ships. Gather at Discoveries Bar for drinks before or after dinner.
THE PATIO AND SWIRL & TOP
Casual Dining & Snacks
Casual "pool grill" by day. Then, fine tablecloths and flickering candles will set the mood for a sit-down al fresco dining experience by night. Taste your way around the world with exclusive personalized dishes using local flavors of the places we visit on our Destination Immersion® cuisine dinner menu served by our professional wait staff. And for a little touch of whimsy, a self-serve frozen yogurt station—Swirl & Top. With a variety of flavors and your choice of toppings, it's the perfect way to cool off during the day or end your evening meal.
Casual Dining & Snacks
The best way to see where you are in the world is not by looking at your itinerary. It's by checking out the menu at Windows Café! Our daily themed dinner often takes its inspiration from the region we're visiting—Indian, Mexican, Spanish, Italian. We also create an extra live station made from local ingredients purchased in port: Greek salad made with local feta (Greece), pasta prepared with local mushrooms (Italy), fresh Mussels served with garlic bread (Netherlands). Take in the fresh breeze at an outdoor table and relax in the easy and casual atmosphere of the newly renovated Windows Café. Enjoy an intimate breakfast, lunch, or dinner for two or a lively meal for six with our flexible seating options. And speaking of choices, selections change daily. Choose from fresh sushi, stir-fry and pasta, salads, smoked lox and other cold fish, a carving station and of course, desserts.
MOSAIC CAFÉ AND MOSAIC @NIGHT
Casual Dining & Snacks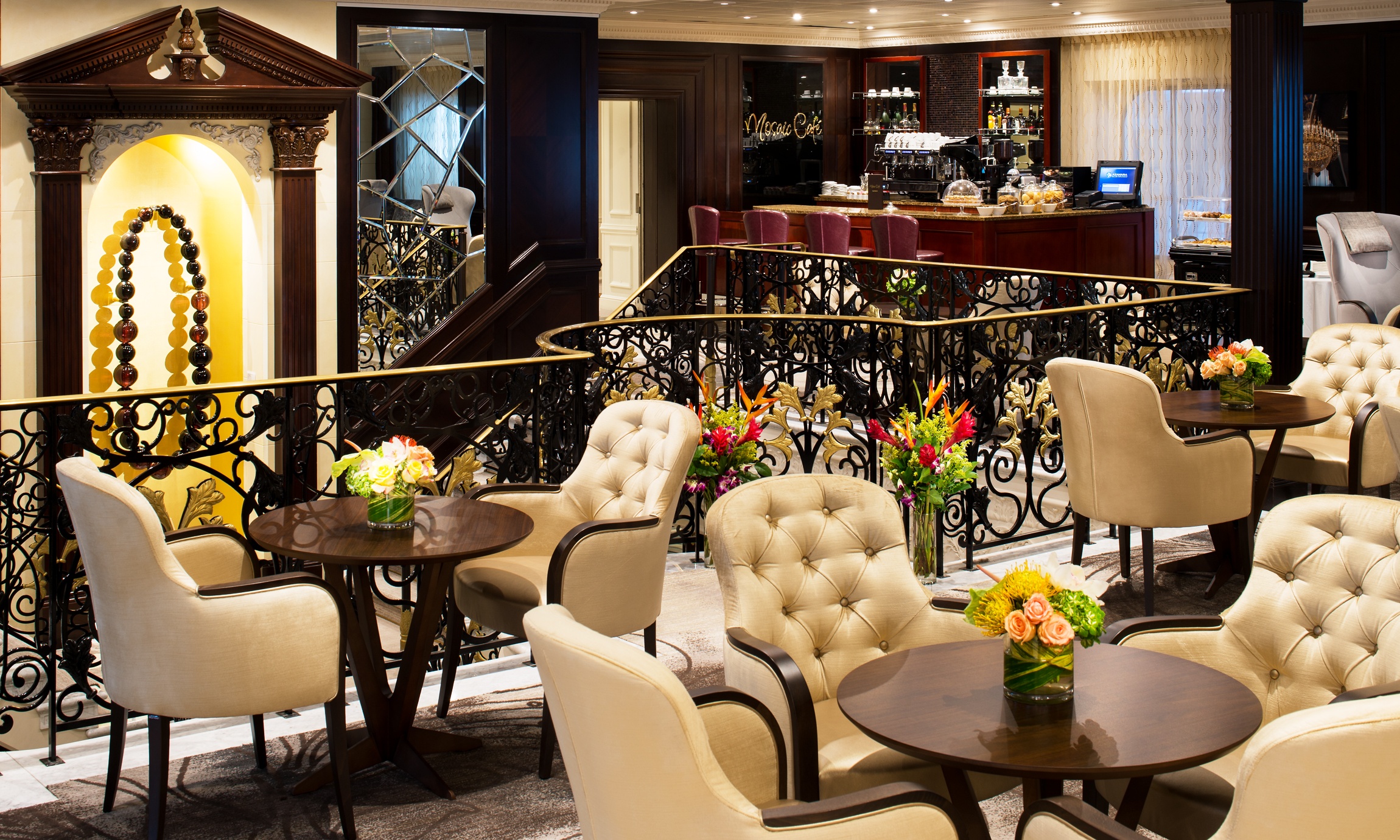 Comfortable and stylish, Mosaic is the place where you'll find your favourite coffee drinks, just the way you like. Try our Nespresso speciality coffee (for a fee). Slip into a comfortable seat and sip for a while. The perfect place to start (or end) your day, no matter where you are in the world. This just might become your favourite area on the ship.
To arrange your luxury escape call today on 059 8633 836
IAN WALSH
Travel Counsellors
059 8633 836
ian.walsh@travelcounsellors.com
www.travelcounsellors.ie/ian.walsh
The small print:
This offer is brought to you by Travel Counsellors (Ireland) Ltd, Travel Counsellors acts as agent for our suppliers. The suppliers' terms and conditions apply to any booking and they are available upon request. The offers and prices contained in this page are subject to availability and can be withdrawn or amended at any time without notice to you. Prices and information correct at time of distribution. E & O E. Travel Counsellors is Licensed and Bonded with the Commission for Aviation Regulation, Ireland. Travel Agent Licence no. 621. Travel Counsellors (Ireland) Ltd., is registered in Ireland – 396139